It's Melissa here with a new release Monday!!  This week Valarie is releasing Besties over at Elemental Scraps!!   This is a must have to scrap yourself or the girls in your life!!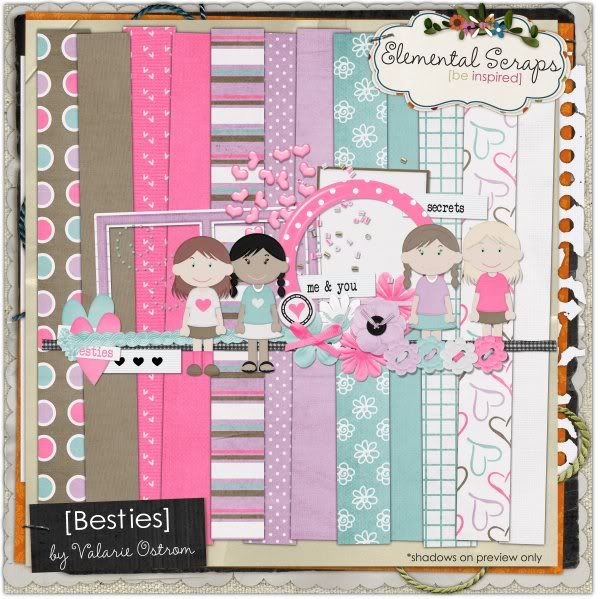 Wait!!!  There's more!!
On Valarie's blog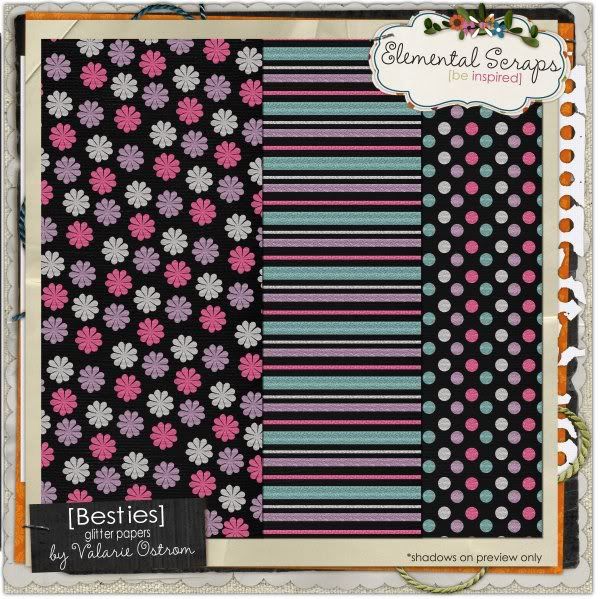 And be sure to "like" on Facebook and "follow" on Twitter and see what you get!!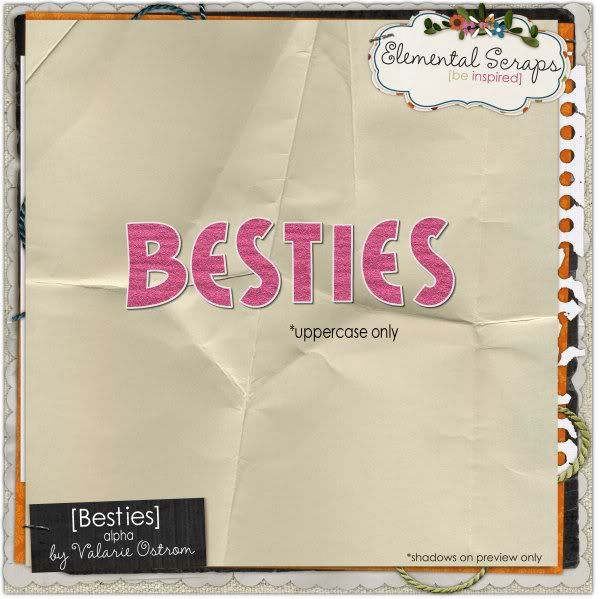 Here's one from me!!
isn't that just the best kit!!  I so love all the pink!!
Be sure to become a follower if both Valaries Blog and  this one.  There may be giveaways involved!!
Have a great week!!
Melissa