Oh boy, do I have some big news!! Valarie Ostrom Designs has moved!! You can now see all her designs over at Elemental Scraps!!
Valarie does have a new release for tomorrow at her GRAND OPENING!
Here's Naturally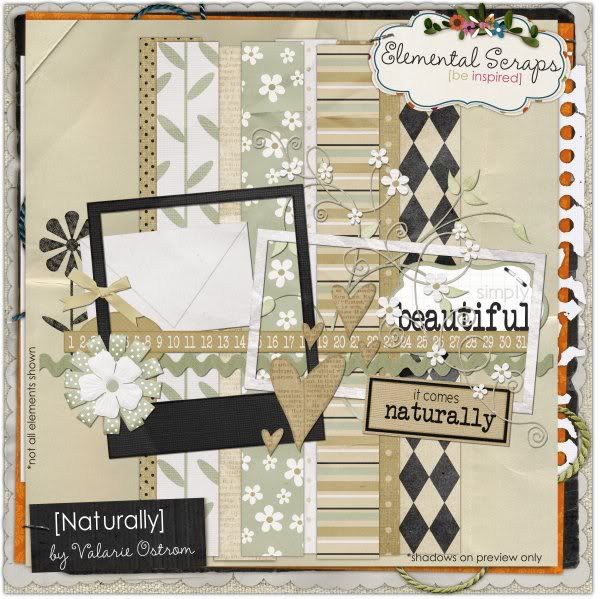 Along with a FREEBIE!!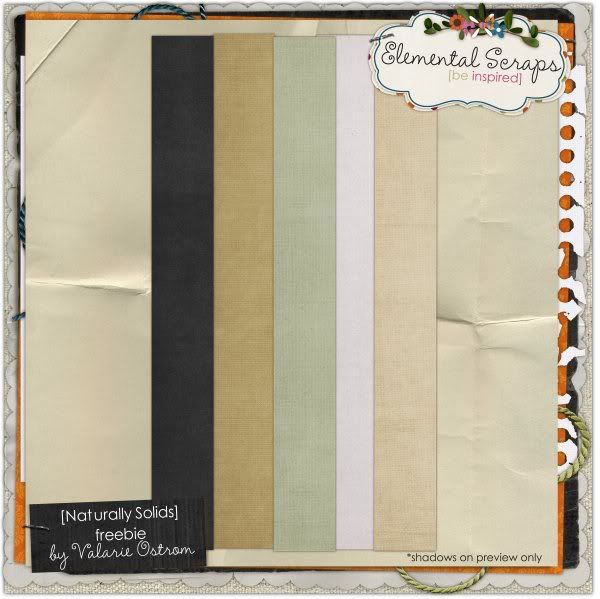 Here's what I created~
Here's what products she has in the Dollar Day Deals~
Be sure to stop by!!